FOR IMMEDIATE RELEASE:
(Adair, OK) August 22, 2018. New Life Ranch and Church on the Move of Tulsa are pleased to announce the transfer of ownership on the 230-acre camp facility on Lake Hudson, formerly known as Dry Gulch, U.S.A. As of August 22nd, New Life Ranch will own and operate the facility under the new name: New Life Ranch — Frontier Cove. With over 90 years of Christian camping ministry between the two organizations, it is an exciting exchange for both organizations. This, with the understanding that much of the intent and mission of the original founder, Willie George Ministries, will continue under the new stewardship of New Life Ranch.
Dry Gulch, U.S.A. was founded by Willie George in 1986 as a summer camp and retreat facility as well as an Old West movie set for The Gospel Bill Show. For more than 30 years, Dry Gulch was a cornerstone ministry for Church on the Move, based in Tulsa, OK. It was widely recognized for the Christmas Train attraction that was staged each December and attended by more than 50,000 guests from the broader 5 state area. The heart of Dry Gulch was always outreach and ministry. In recent years, Church on the Move, together with Pastor Willie George, determined to liquidate Dry Gulch and redeploy focus and funds toward the expansion of the local church.
"We are thrilled that New Life Ranch is building on the foundation of the ministry that my dad started so many years ago. They really have a vision to impact campers for generations to come, and we love that. It's such a win-win for both ministries because we both get to focus on what we do best: New Life Ranch with their camp programs and Church on the Move with our local churches." Whit George, lead pastor of Church on the Move, said.
In addition to the sale of Dry Gulch, Church on the Move is preparing to sell Christmas Train to a group in another state.
"To all of you who have served over the years to build Dry Gulch and Christmas Train. We want to say thank you, thank you so much. It's amazing that both of these ministries are going to continue beyond what we have built together." Willie George, founder of Church on the Move and Dry Gulch, said.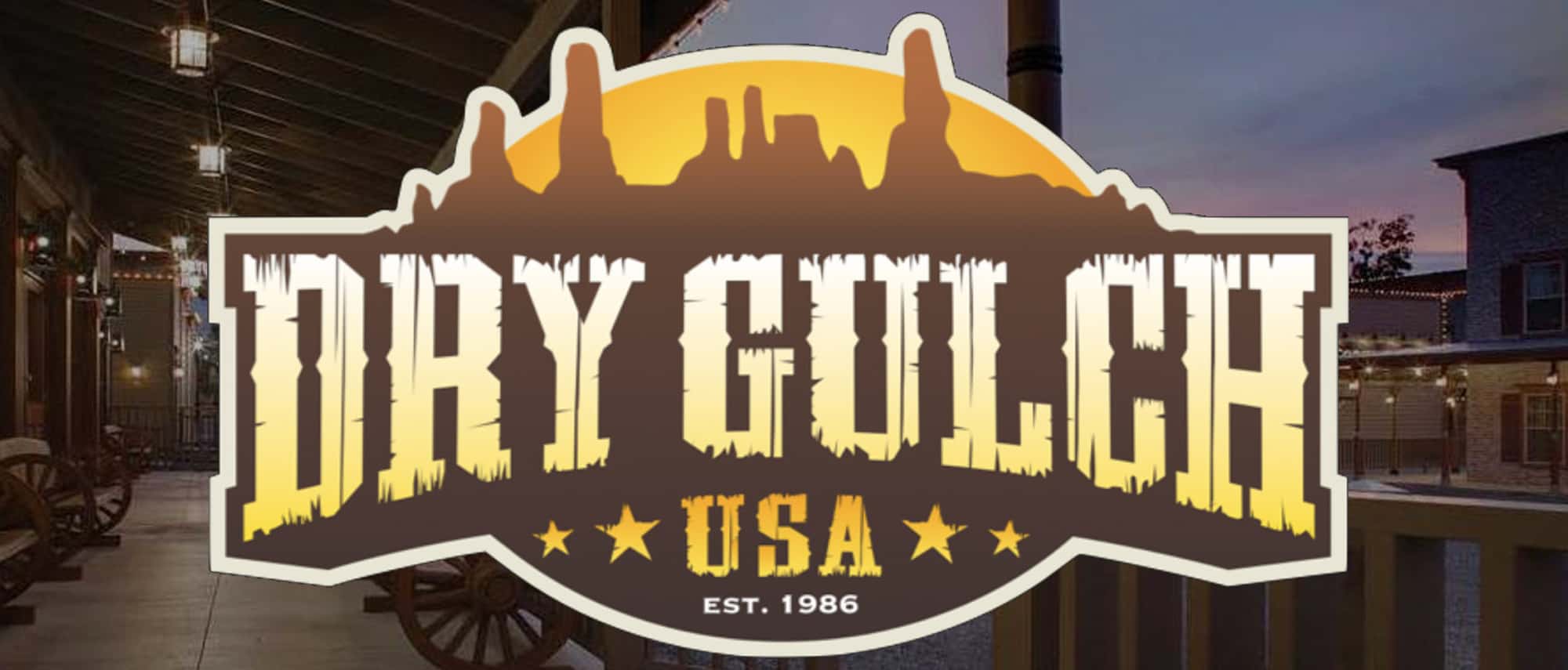 Concurrently, New Life Ranch in Colcord, OK has been looking to expand. New Life Ranch, originally established in 1958 by former Tulsa Bible Church founder, Rev. Willard Heck and partner Tom Hull, has served as a Christian camping and retreat facility to churches and youth from Oklahoma City, Tulsa, Northwest Arkansas, and the surrounding 5 state area for over 60 years. Now, seeing over 4,000 campers each summer and over 16,000 guests throughout the balance of the year, in recent years, it had reached the growth impasse of capacity. Noting that Dry Gulch was for sale, the two organizations had first entered into discussions over 2 years ago, but finally reached an agreement in March of this year. It is notable that in subsequent months, following the contract signing, New Life Ranch has been gifted the funds required to acquire the camp and will assume ownership with no debt on the facility.
"We are overflowing with thankfulness toward Hobby Lobby, The Jasco Giving Hope Foundation, and 2 other families for their gifts. It has been an absolutely incredible journey over these past couple of years. As we have sought the Lord's leading, He has made our path clear. It hasn't always been easy, but He has abundantly met our needs, as we've tried to be faithful to follow. To have 4 different families meet this financial need is incredible. We are so thankful to gain some much needed capacity, to be able to accomplish our mission of proclaiming the Gospel of Jesus Christ and equipping believers for ministry, in the lives of more people. We are thrilled to build on the legacy of Dry Gulch being a property that has a ministry focus on making a difference in the lives of kids and adults." Tom Graney, the Executive Director at New Life Ranch, said.
With this transaction, New Life Ranch will double its service capacity to serve campers and retreat guests for the near future. Due to the impeccable condition of the property, New Life Ranch — Frontier Cove will begin serving retreat groups immediately for the Fall '18 and Spring '19 seasons. Upon publishing of this story, registration for both Senior Camp at the original Colcord location, now referred to as New Life Ranch — Flint Valley and Junior Camp at the newly acquired, New Life Ranch — Frontier Cove, is now open for Summer '19.
###
Church on the Move
Lyndsey Vigil
Communications
lyndsey@churchonthemove.com
918-234-5656 ext. 8334
Founded in 1987 by Willie George, Church on the Move is a non-denominational church lead by Pastor Whit George with the mission of introducing people to the real Jesus by helping them know God, grow in freedom, discover purpose, and go make a difference. Church on the Move is located in Tulsa, Oklahoma and hosts creative church services for all ages at three campuses across the greater Tulsa area and in two prison locations in Oklahoma.
New Life Ranch
Tom Graney
Executive Director
tom@newliferanch.com
918-422-5506
Founded in 1958, New Life Ranch is a non-denominational Christian camp and retreat center with the mission of proclaiming the gospel of Jesus Christ and equipping believers for ministry. The Ranch runs annual programming that includes but not limited to, Summer Camp, Retreats, Day Camp, Leadership Development, Educational Programming, Family Camps, Team Building, and Community Ministries. Serving adults, youth, and children from various organizations and churches through these ministries, New Life Ranch currently touches the lives of over 20,000 campers each year. New Life Ranch is a documented 501(c)(3) non-profit organization.