Before
Our services are just a little over an hour. You'll see most people in jeans and a t-shirt, but feel free to wear whatever clothing is comfortable. We always have coffee and snacks ready for you in our lobbies, so plan to arrive a little early, grab a cup of coffee, and a seat in our auditorium.
If you have kids in 8th grade and younger, you can check them into our Kids on the Move and Oneighty environments on the weekends! They'll have a blast playing games, dancing, and learning from our Kids on the Move friends. We have background-checked approved adults and a secure check-in system to ensure your kids are safe and having a blast!
Music and Teaching
All of our services begin with about 20 minutes of music with a live band. We don't expect you to know all the words or sing if you're not comfortable doing so. To minimize distractions, we dim the lights while we sing. After this, one of our pastors will share some announcements and ways for you to get involved, followed by 30 minutes of Gospel-centered teaching.
After
Once service ends, you are welcome to stay and connect with others. In fact, we'd love that! If we haven't had a chance to meet yet, we'd truly love to say, "hi" and get to know you! If you're not sure where to start, look for the information hub in our lobby or stop anyone wearing a Church on the Move shirt or lanyard.
Don't Be a Stranger…
Say "HI!"
We would love to get to know you. We host a gathering called "Next Move" at all of our locations. There you can get to know people, meet our Pastors, and learn a little more about Church on the Move.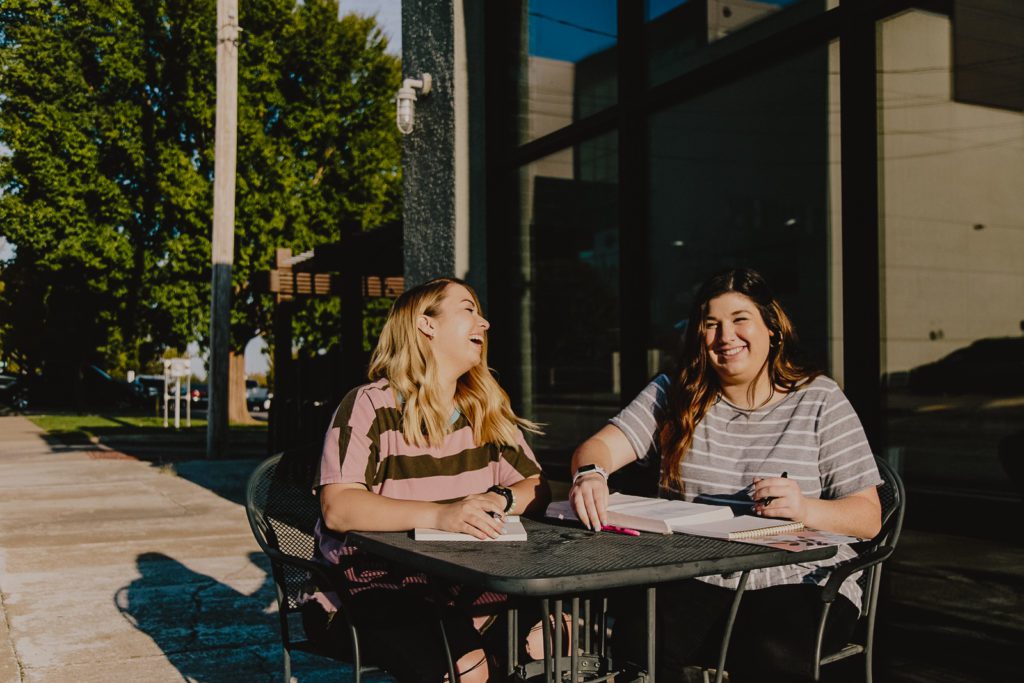 Kids and Students
Kids and students need the Gospel the same way adults do that's why we've been leading the charge in Kids and Student ministries for 30+ years!