When you attend a worship service at our church, you are joining with others to learn about the Bible in relevant and dynamic ways.
From parking lot greeters to ushers ready to help you find your way, our goal is to make sure you feel safe, warm and welcomed from beginning to end.
You'll find that our services help us connect with God and worship Him in spirit and in truth. Note: We often dim the lights to minimize distractions.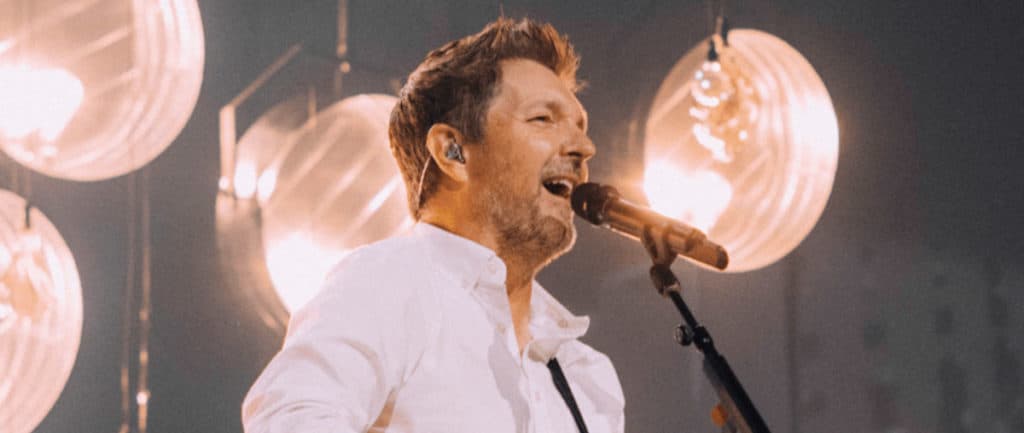 "Our efforts every week are to create a place where worship is something transcendent, where you're able to quiet the noise of your life and connect with God in a meaningful way."

— Ethan Vanse, Senior Pastor, Broken Arrow
Participate in Worship
Next Steps Pastor Priscilla Shields says, "We are not just thinking about the person who has been saved all their life. We want worshippers and doubters side by side. We want people to know they belong here no matter what stage of life." We think this explains how we approach participation well. It shows that no matter what stage of faith you find yourself in, there is a space for you at our church.
We connect to the Spirit through musical worship and glean from biblically based guidance that's relevant to our lives today. Those who want to become a follower of Christ are given the opportunity to turn their hearts to Jesus through the teaching of His Word, while allowing believers to continue growing in their relationship with God.
The songs may be familiar or not. We may stand and sing, or just sit and soak it all in. Participating in the same way as everyone else is optional in these services.
Our worship services focus more on the individual experience of those attending while our small groups and classes help connect us with each other. We view church as a place to come and be refreshed, recharged, and given new hope to face the challenges in life each week — and to share our hope with others.
Traditional and Contemporary are two very broad categories including many subcategories. For instance, some people prefer a more lively setting that includes dance in their worship while others may just want to sway or raise their palms in praise. Some congregations want to stand for most of the service while others need to be able to sit. Some people prefer to be led by a choir of voices while others are thrown off if more than one person is leading the song.
Music
We use modern instruments and music style guitar, piano and drums. Our worship leaders strike a balance between teaching new songs to keep things fresh, while also utilizing hymns and songs that are easily recognizable to allow the congregation to participate.
Service Elements and Length
Some worship services contain other elements of worship such as: a lesson for children, scripture readings, prayers for special purposes or special occasions, updates on the church schedule, solo music or drama acts, a time to take up offering, testimonies, baptisms, and the sharing of communion. Each of these elements will potentially add extra time to the service. A service with some or all of that included can last over an hour, even if the sermon only lasts 15 minutes.
Technology
We use projection screens in worship and employ the full use of technology through audio and video content creation each week. We offer livestreaming and accessing services later via the website for those who are unable to attend in person.
Regardless of the methods used in worship, we stand firmly rooted in scripture and focus on making disciples in our communities.
We recognize that worship is never "one size fits all."
Finding a worship service and local congregation you can relate to is important to get you started. However, the best worship leaders ask us to go beyond what is simply comfortable and into a place that asks us to give the best of ourselves in worship to God.