October 29, 2021
GOING DEEPER: Acts 9 (10-Minute Bible Study)
Today, we're studying Acts 9. It's very likely that if you are reading this blog you are a follower of Jesus. And hopefully you are here because you're interested in knowing more about Him so that you can grow in your understanding of what it means to follow Him more faithfully in your day-to-day life. Studying the Scriptures is one of the primary ways that our imaginations are captivated by the Way of Jesus talked about in Acts 9v2 (a verse from the chapter in Acts we are going to be digging into today).
It's not that we are here to master them so that we can feel secure in our ability to rehearse our learnings to someone else. We are here to allow the Scriptures to master us.
If we want to respond like Jesus we need to allow the same story that captured His imagination to capture ours.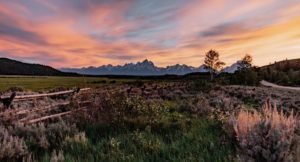 Take a moment to think back to the time when you first met Jesus. You probably went from knowing about Him to actually meeting Him for the first time in a way that made you realize Jesus had come to save you. The gospel is deeply personal. But we will also see through our study today that while the gospel is personal it is never private. Our individual salvation always has corporate implications. 
Have you ever noticed when someone who has had a near death experience or lost a loved one it completely reframes the way they look at the world?
The things that mattered before are obsolete in comparison to the reality that life is a fragile and beautiful gift. There are a few experiences that we have that can radically shift the way we see life. They change the way we view ourselves and the way we interact with others. 
This is exactly what happened to Saul on the road to Damascus when he met the Author of Life. This encounter completely reframed his entire existence. You see, Saul believed that he was pursuing justice by persecuting this religious sect.
What Will You Learn from This Blog
The challenge of this study is for you to begin to develop a biblically-informed view of these two questions:  
– When does Jesus show up? 
– Why do we need each other? 
Before We Begin
Before we begin, remember the surprising turn of Acts 8. The death of Stephen caused the church to be scattered. But what the Jewish officials had intended for harm, in hopes of snuffing out this fledgling movement, God used as the propelling force to spread the gospel outside of the borders of Jerusalem. The threats and persecution coming from opposition outside of the church only seem to cause this movement to gain more ground, make more disciples, and increase the influence of these Jesus followers.   
Listen to Acts 9
Now take a couple minutes to listen to this Acts 9 reading.
What should believers be zealous for? ( READ Acts 9v1-8)
What Should Believers Be Zealous For? (Acts 9v1-8)
But Saul, still breathing threats and murder against the disciples of the Lord, went to the high priest and asked him for letters to the synagogues at Damascus, so that if he found any belonging to the Way, men or women, he might bring them bound to Jerusalem. Now as he went on his way, he approached Damascus, and suddenly a light from heaven shone around him. And falling to the ground, he heard a voice saying to him, "Saul, Saul, why are you persecuting me?" And he said, "Who are you, Lord?" And he said, "I am Jesus, whom you are persecuting. But rise and enter the city, and you will be told what you are to do." The men who were traveling with him stood speechless, hearing the voice but seeing no one. Saul rose from the ground, and although his eyes were opened, he saw nothing. So they led him by the hand and brought him into Damascus. And for three days he was without sight, and neither ate nor drank.
Reflect
Some of the language Luke uses to describe Saul before he meets Jesus on the road to Damascus seems to portray him as "a wild and ferocious beast". Let's take a look at how Paul describes himself pre-conversion in Philippians 3.
"…though I myself have reason for confidence in the flesh also. If anyone else thinks he has reason for confidence in the flesh, I have more: circumcised on the eighth day, of the people of Israel, of the tribe of Benjamin, a Hebrew of Hebrews; as to the law, a Pharisee; as to zeal, a persecutor of the church; as to righteousness under the law, blameless." —Philippians 3:4-6
In Galatians 1, Paul recounts that he was persecuting the church and trying to destroy it but the reason why is found in the next verse when he says that he was "advancing in Judaism beyond many of my own age among my people, so extremely zealous was I for the traditions of my fathers."
Paul (referred to as Saul in Acts 9) associates his persecution of the church with zeal. And this word "zeal" carries with it implications of jealousy.
Saul was a Pharisee who believed that the kingdom of Israel would be restored through keeping the law. It was therefore incumbent upon him to squash any hint of rebellion that would delay the arrival of this kingdom. And when this Jesus movement began picking up steam, Saul wasn't having any of it. It seems that while the other religious leaders at the time were more concerned about losing their power and status, Saul was zealous, or jealous, for YAHWEH. Little did he know that his zeal would provide the seedbed for his conversion.
And the zeal that he had for God was nothing in comparison to the zeal that God had for Him.
Saul was so blinded by his rage that he was unable to recognize Jesus as the Messiah unless God were to miraculously intervene. Saul was completely convinced that he was in the right. He was so convinced that he sought out permission to pursue the disciples of Jesus, men and women of the Way, outside of Jerusalem to Damascus. It seemed like he was never going to stop unless something radical happened.
Remember when we took some time to think about the moment we met Jesus at the beginning of our time together? No matter what it looked like on the outside, how much we seemed to have it together or how far from God we seemed, Jesus always tends to show up at exactly the right time and at the right place. When we need Him most.
That's when He showed up for Saul. No matter what things looked like on the outside, God knew that

 

this was going to be the moment that Saul would meet Jesus and it would change his life forever.

 
Following his conversion Saul/Paul saw his zeal for what it was. Misplaced. He was passionate about all the "right" things but in all the wrong ways. Until his zeal and passion was tempered by a deep abiding trust in Jesus as the Messiah he would always be fighting to bring back a kingdom that had already come but he didn't recognize.  
Why Do We Need Each Other? (Acts 9v9-31)
Now there was a disciple at Damascus named Ananias. The Lord said to him in a vision, "Ananias." And he said, "Here I am, Lord." And the Lord said to him, "Rise and go to the street called Straight, and at the house of Judas look for a man of Tarsus named Saul, for behold, he is praying, and he has seen in a vision a man named Ananias come in and lay his hands on him so that he might regain his sight." But Ananias answered, "Lord, I have heard from many about this man, how much evil he has done to your saints at Jerusalem. And here he has authority from the chief priests to bind all who call on your name." But the Lord said to him, "Go, for he is a chosen instrument of mine to carry my name before the Gentiles and kings and the children of Israel. For I will show him how much he must suffer for the sake of my name." So Ananias departed and entered the house. And laying his hands on him he said, "Brother Saul, the Lord Jesus who appeared to you on the road by which you came has sent me so that you may regain your sight and be filled with the Holy Spirit." And immediately something like scales fell from his eyes, and he regained his sight. Then he rose and was baptized; and taking food, he was strengthened.
For some days he was with the disciples at Damascus. And immediately he proclaimed Jesus in the synagogues, saying, "He is the Son of God." And all who heard him were amazed and said, "Is not this the man who made havoc in Jerusalem of those who called upon this name? And has he not come here for this purpose, to bring them bound before the chief priests?" But Saul increased all the more in strength, and confounded the Jews who lived in Damascus by proving that Jesus was the Christ.
When many days had passed, the Jews plotted to kill him, but their plot became known to Saul. They were watching the gates day and night in order to kill him, but his disciples took him by night and let him down through an opening in the wall, lowering him in a basket.
And when he had come to Jerusalem, he attempted to join the disciples. And they were all afraid of him, for they did not believe that he was a disciple. But Barnabas took him and brought him to the apostles and declared to them how on the road he had seen the Lord, who spoke to him, and how at Damascus he had preached boldly in the name of Jesus. So he went in and out among them at Jerusalem, preaching boldly in the name of the Lord. And he spoke and disputed against the Hellenists. But they were seeking to kill him. And when the brothers learned this, they brought him down to Caesarea and sent him off to Tarsus.
So the church throughout all Judea and Galilee and Samaria had peace and was being built up. And walking in the fear of the Lord and in the comfort of the Holy Spirit, it multiplied.
Reflect
Where would Paul be without Ananias and Barnabas? 
As reluctant as Ananias was, he feared God more than he feared man. He trusted God when it didn't make any sense. And because of this, he got to take part in one of the most incredible conversion stories recorded in Scripture! And Barnabas, the all too often the unsung hero of Acts, shows up to make sure that Saul/Paul is received by the apostles. He vouches for him! And get this; his given name was Joseph but received the nickname Barnabas meaning "son of encouragement" because that's exactly what he did everywhere he went. 
Ananias went to Saul because he was sent to him by God. He ministered to the man who had previously hunted men like him. The radical service of Ananias would have only served as further confirmation to Saul that Jesus was the Messiah.
Barnabas represented Saul because he saw God at work in him. The same Holy Spirit in Barnabas confirmed that Saul was his newfound brother in Christ.  
We need both of these types of people in our lives. And we need to be these people for others. People who hear God's call to come alongside one another when we need it most. People who recognize the work of God in each other's lives. And when we see God at work in someone else we're not supposed to keep it to ourselves. We're supposed to share it! 
Look! God has done what only God could do!   
Next Week: Yet another category-shifting conversion —Acts 10-11.
Read last week's blog: Going Deeper: Acts 8 (10-Minute Bible Study)
The photo on this blog was taken by our very own photography volunteer, Isaac Martin. Check out more of his work here.