February 23, 2021
Questions on Parenting and Pornography
When should my kids start dating? How do I cope with my spouse's porn addiction?
Heather and Jamie love to bring people together. So naturally, their podcast is a place where they want to do the same. Every season, we set aside episodes to hear from YOU and answer your questions—this is one of those episodes.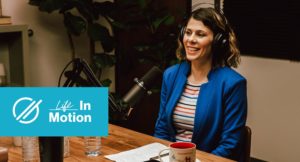 In this episode, Heather and Jamie listen to voicemails from you and respond to your thoughts. They answer questions about the best time for kids to start dating and what to do when your spouse has a pornography addiction. 
Question One: 
When is the best time for your kids to start dating? 
What a great question! On the one hand, dating can help your children better understand how to have relationships with people, gain experience in navigating relationships with other people's families, and better understand the opposite sex. But on the other hand, a breakup can be devastating, break up friend groups, and hurt your kids. So what should you do? Heather and Jamie explore the topic of when kids should start dating in-depth.
Question Two: 
What should you do if your significant other struggles with porn? 
When we hear about pornography addiction, we often hear from the person struggling, but what about their spouse? How did they handle it? How did they support their spouse? What would they have done differently? In this episode, Heather shares her experience navigating the tensions and heartbreak of porn in marriage. 
Questions? Leave us a voicemail:

918-270-8590
Have a question you want discussed on Life In Motion? Want to share your thoughts on a specific topic? We'd love to hear from you! Every season, we set aside episodes to hear from YOU and answer your questions. Use the number above to leave Heather and Jamie a voicemail—your question might be on our next Q&A episode.
Subscribe to Life In Motion on YouTube, Spotify, or Apple Podcasts. 
Listen to more from Life In Motion: Porn is the Problem.