Maybe you know this… maybe you don't but In Motion is the content platform of Church on the Move in Tulsa, Oklahoma.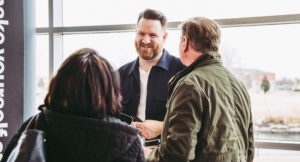 We put together the church category for blogs that are directly related to how we host services, how you can get better connect with the Church on the Move community, and ultimately, help answer questions our readers might have about who we are and what we do.
Read our next blog post: What Is Discipleship? by Lee Martin.